Antifoams
These products can be applied in different sectors such as texttile, leather, detergent,water treatment, metal processing oils.
Organic Silicone/Super Spreading & Wetting Agents
These products are developed to increase wetting and spreading performance of pesticides and fertilizers.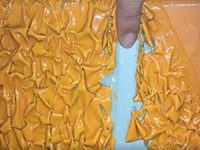 Paint Remover
They are solvent based products which is used to clean walls,wood,concrete and iron surfaces.